Superlaser Ray is an Imperial level in Star Wars: Tiny Death Star.
Resources
Edit
Any bitizen, including those who did not request the particular floor, can be delivered to this level. If a resource is being assembled, doing so will cut one minute from the completion time.
The Blaster Rifle is initially locked. It is unlocked when the Officer's Lounge Imperial level is completed.
Level Pictures
Level Completion:

Delivering an Imperial Gunner to this level unlocks a Scene.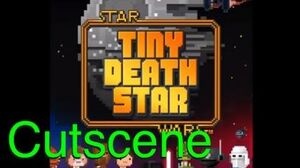 Imperial levels were originally used for Crafting Missions. If a Supply Officer was delivered or summoned to this level, it would craft Test Firings in 5 hours and 20 minutes.
The version 1.3.0 update replaced Crafting Missions with Imperial Assignments, and crafting items were replaced with new Imperial items.
In the Album, the Scene for this level is labelled as "Superlaser Tunnel".
References
Edit
Ad blocker interference detected!
Wikia is a free-to-use site that makes money from advertising. We have a modified experience for viewers using ad blockers

Wikia is not accessible if you've made further modifications. Remove the custom ad blocker rule(s) and the page will load as expected.